A Venue With A View
Set in the scenic Atlantic Bay, Lawrence Yacht & Country Club was primed for hosting events and celebrations of all sorts. The interior contained a restaurant with a bar, a cocktail room for private gatherings, and a ballroom for bigger occasions. Unfortunately, when hurricane Sandy hit, it left its mark on the beautiful grounds and even parts of the club itself.
However, during a time of uncertainty and rebuilding, The Green View at Lawrence Yacht & Country Club,stepped in and breathed new life in to the restaurant and ballroom and created a joint venture with the LYCC to run everything dealing with food and hosting. The property received a face lift and was given a new level of elegance, perfect for weddings and events both formal and casual. The Green View at Lawrence Yacht & Country Club in Lawrence was born.
"Old world elegance marries a tradition of excellence in catering that spans 50 years, together forming a union to make your Long Island Wedding a custom event, etched in memory."

Banquet Manager
Jessica A.
Jessica received a degree in Event Management and a minor in Hospitality Management. She can be described as one of the most positive people in the Green View family and is an incredibly adaptable team player. Jessica's favorite part about working at the Green View is interacting with clients, making their day as special as possible, and seeing the smile on their faces during such an unforgettable time. She believes the Green View becomes the Life of the Party through the food selection and our personable staff, which elevate the guest experience.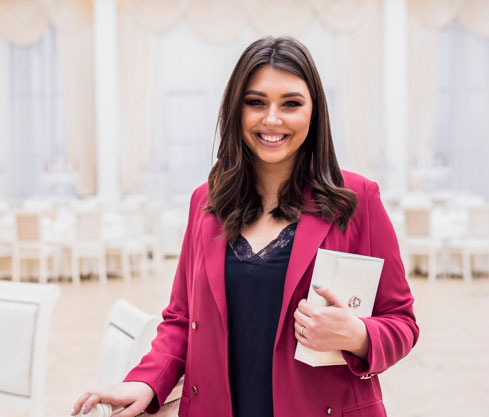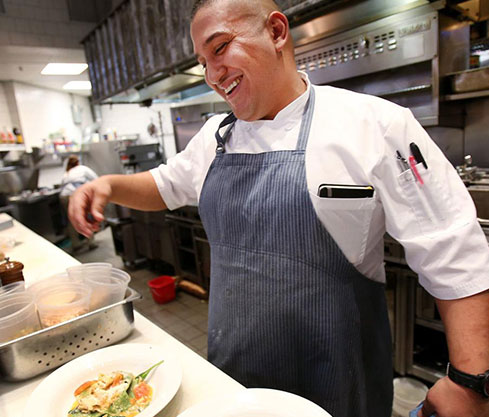 House Chef
Jerry B.
Jerry has worked with several Celebrity chefs such as Green View. He has also worked with Celebrity Chef Erik Bruner-Yang from Toki Underground (located in Wash, DC); at the 2008 Chef's Ball for Inauguration at Art & Soul Restaurant located in Washington, DC. As a pastry intern, she had the pleasure of working with Executive Pastry Chef Tiffany MacIsaac at Buzz Bakery located in Alexandria, VA where she learned to love the art of Pastry Arts.
Get In Touch
We are here to help and answer any questions you may have, Call us: (516) 758-7590 or submit the form to get in touch.
.